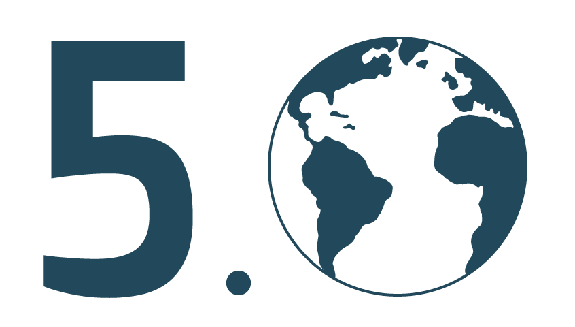 Are companies that are implementing Industry 4.0 principles already behind the curve?



About the author
Michael Rada is human and the founder of Industry 5.0. Contact him at michael.rada@gmail.com
Dec 07, 2021
Industry 5.0 is not a revolution. Industry 5.0 is all about educating the people, as we all are the only mean to change what is neccessary to be changed for our future.  So Industry 5.0 is the first industrial evolution ever led by human and HSE 4.0 supports Industry 5.0 through digital education platform around the world.
Industry 5.0 seems to become omnipresent. The number of experts is growing rapidly, as are the events that use the name as a buzzword. The European Commission already has adopted Industry 5.0 in the European Union Sustainable Development Strategy framework on January 7, and the United Nations included Industry 5.0 on a program of the World Investment Forum on October 19. So what is Industry 5.0?
What does that mean?

Industry 5.0 is not an extension of Industry 4.0.


Industry 5.0 is not based on machines and technology.


Industry 5.0 was not created on order of government or industries.


Industry 5.0 is not a sales tool or another name for industrial IoT.


Industry 5.0 cannot be bought or sold.


Industry 5.0 is a new global ecosystem with an impact on all industries.

Industry 5.0 aims primarily at the utilization of the existing resources, naming it "on-the-ground mines" and is based on the principles of systematic waste prevention—industrial upcycling—recognizing four types of waste:

physical waste — trash and garbage we put in garbage bins


social waste — people that will but cannot live a meaningful life


urban waste — brownfields, empty buildings, so as unnecessary greenfields


process waste — inefficiently used machines, wrongly loaded boxes, empty containers, cars and wagons.

Related to controls engineering, the function will change significantly within a short period of time because, instead of concentration on the permanent development of new machines, frequently single-function machines, the controls engineers will play a major role in systematic repurposing of the existing equipment to increase its adaptability and agility in the fast-changing business environment of factories and production facilities that have to change production, segmentation and even industry, fluently on a daily basis, matching the actual market demand.

In the manufacturing of new machines, efficiency and multipurposing play major roles. This does not mean any type of machine or technology would be Industry 5.0. It will remain a tool, but not the master of people.

The main criteria in the development of a new machine would be:

the close interaction with humans in a way that helps to fulfil the heavy or repeating task


direct support to the aging population with respect to the limitation of older and younger workers


transparent communication with operators and online monitoring


interconnectivity within the entire production cycle and supply chain to reduce obsolescence


maximization of material or product utilization (minimization of wasting)


re-engineering possibility


adaptability


single-minute exchange of die (SMED), lean-friendly.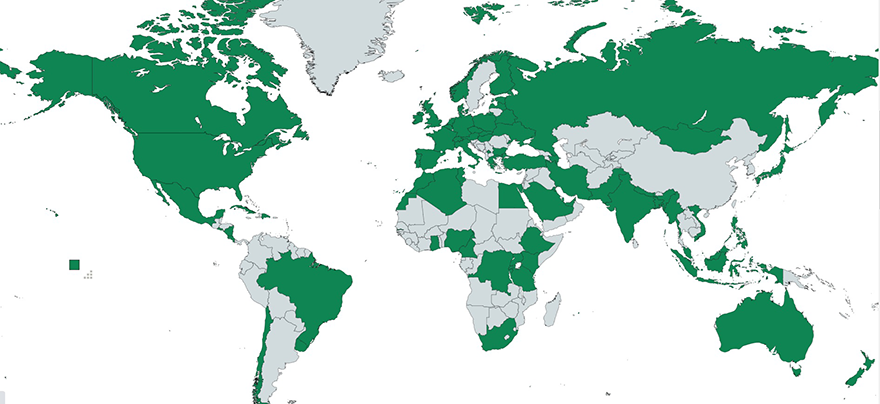 Industry 5.0 ambassadors are acting in 78 countries.

Industry 5.0 was introduced and created to build a wasteless world by implementing systematic waste prevention in all aspects of life including work. Since the beginning of the implementation of its principles in 2013 until now it has prevented more than 1 million tons of products and materials from becoming waste.

It represents industrial evolution, and it cannot be stopped. There's no segment or industry that will not be influenced by the Industry 5.0 wasteless mindset. A great example is quality control, which for many decades has remained the same but has started to change the function with the implementation of Industry 5.0 principles.

Industry 5.0 principles are being represented by Industry 5.0 ambassadors acting in 78 countries, presenting Gates to Wasteless World to more than 65% of the global human population (Figure 2).

Close harmonized cooperation with controls-engineering experts will deliver results, and the segment will become one of the pillars of global development aiming the planetary and economic recovery.