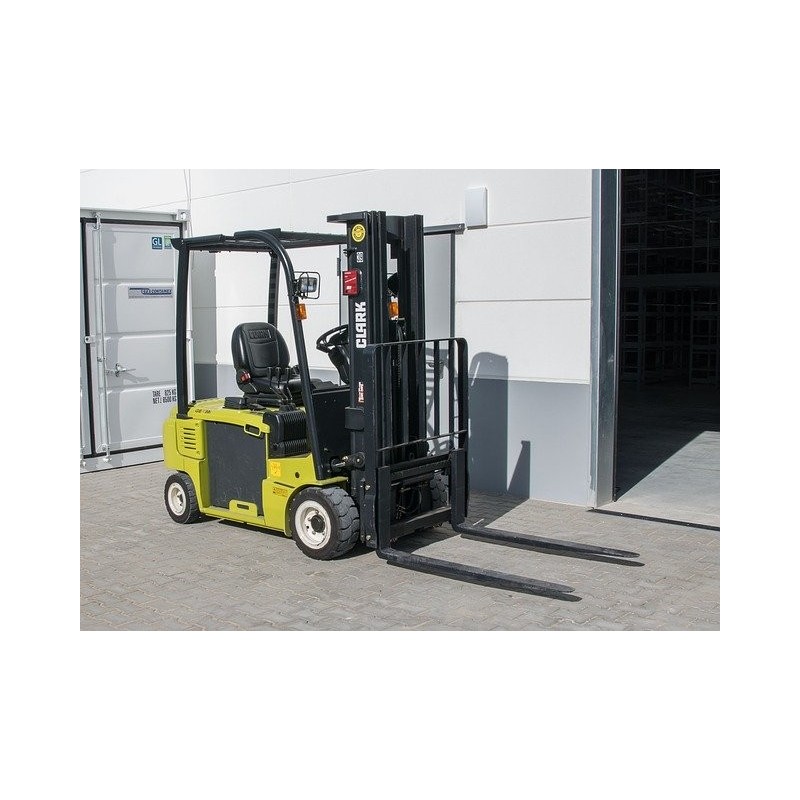  
Post Use Measures
Industrial trucks
The driver must secure his vehicle against unauthorized use, whether a classic ignition key, a modern chip card or a PIN code: they all should ensure that the device can only be used by the respective driver. Therefore always secure during breaks.
Vollständige Trainingsvorlage gemäß DGUV Vorgaben mit Aufklärung über Rechte und Pflichten zu Beginn, einem Lernteil mit Unterweisungsunterlagen, wie Dokumenten, Podcasts, Bilder, Videos und Links (teilweise zum Download), sowie Single Choice und Multiple Choice Verständnisfragen, einer persönlichen Abschlussbestätigung, dass der Kurs vom Teilnehmer persönlich bearbeitet wurde, sowie einer digitalen Signatur des Unterweisungsnachweises vom Teilnehmer und der verantwortlichen Führungskraft. Alle Inhalte können nach dem Import in Ihre Plattform den Unternehmensgegebenheiten angepasst werden, so dass diese vollumfänglich den Anforderungen des Gesetzgebers entsprechen. Die automatische Wiederholung ist als Standard auf 50 Wochen eingestellt, kann aber angepasst werden. Der %-Satz zur erfolgreichen Durchführung des Kurses liegt bei 80% (anpassbar). Der Teilnehmer signiert in jedem Fall einen entsprechenden Nachweis.
10 other products in the same category:
No customer reviews for the moment.