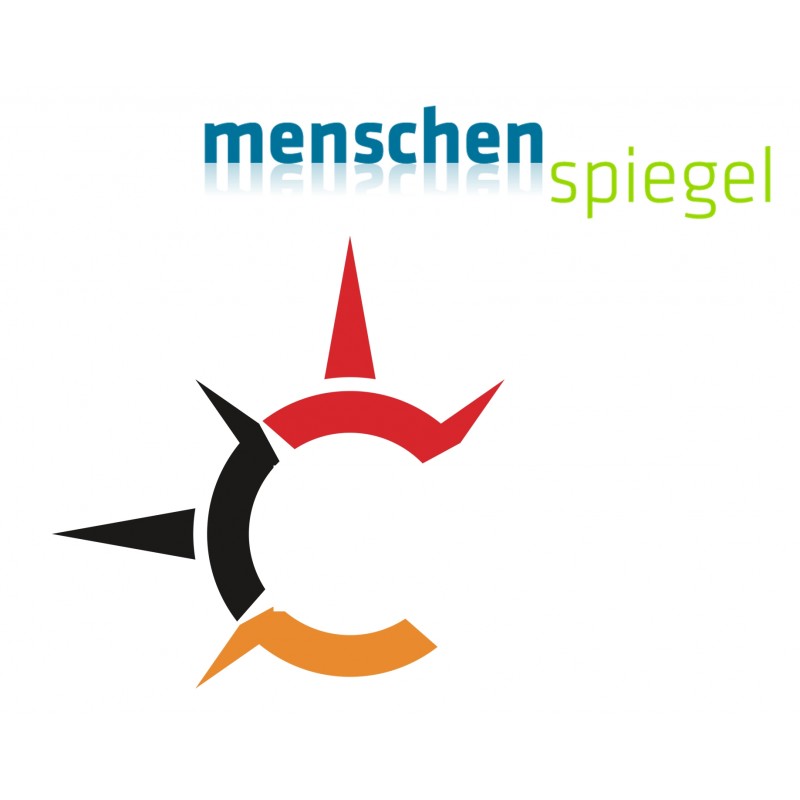  
Leadership Compass
The compass uses an online questionnaire to determine the 7 fields of competence for successful leadership:
goal orientation
Building trust
Persuasiveness
Interviewing
conflict management
Decision-making power
and last but not least the soft skill
Empathy (or professional empathy)
In Charge for content and execution: menschenspiegel UG, Dr. Wolfgang Schneiderheinze, Amselweg 15, 63773 Goldbach, +49 6021-4487395, E-Mail: wsd@menschenspiegel.de
The determination primarily serves to prepare and design a sustainable qualification for managers. For this it is important to know how these essential competencies are developed and what the focus must be on in the training.
Participants fill out the leadership compass questionnaire online before the training. The evaluation via pdf looks like this, for example: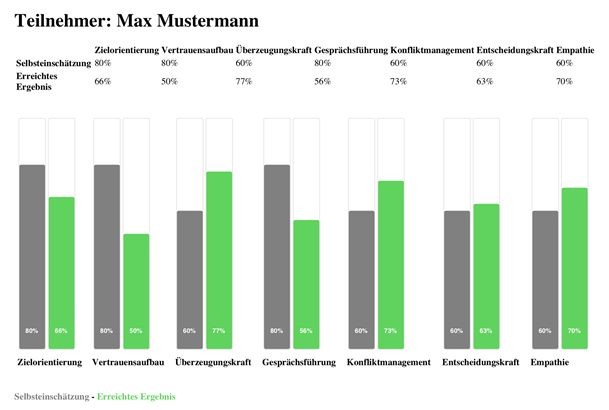 The 6 "hard" competencies are queried and evaluated with case studies. The (professional) empathy arises indirectly from the answers to the case studies.
The individual results will be treated confidentially upon request and only made available to the participant.
13 other products in the same category:
No customer reviews for the moment.